Currently
I am currently open to new problem-solving challenges
while tutoring A Level maths/statistics and
developing maths utilities and syllabus content.
In Summer, I mark A-Level maths papers
as an Examiner for CIE and OCR.
As a developer, my core tools are Excel/VBA, Access/VBA,
C#, VB, ASP.Net JavaScript and SQL Server.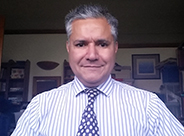 Gerard Roberts-Meier
BSc(Eng) ACGI MBA PGCE
Dips Math, Stat, Econ





With Resources






Working for You Through
Earlier Work
Until recently, I developed education management software,
and developed and ran my courier booking system
which shows over 60,000 bookings to date.
Mathematical Development (1990 to 2005):

Website Development (2008 to date):

I provided accounts/reconciliation and mailing services
for this same client base of charities and retailers.